Hui Cai
---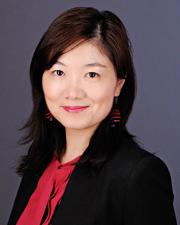 Professor
Department Chair, Architecture
SCHOOL OF ARCHITECTURE & DESIGN
Biography
—
Dr. Hui Cai is the Associate Professor and Associate Director of the Institute of Health and Wellness Design at the School of Architecture and Design. Prior to joining the faculty, she taught at the University of Missouri, Columbia. She also served as the Health + Science research leader and designer at RTKL Associates in Dallas. Cai received her Ph.D. degree in evidence-based design from the Georgia Institute of Technology after several years of architectural education and practice in China and Singapore.

She has strong interests in cross-cultural studies on healthcare design. Her dissertation was the first of its kind, exploring the cultural dimensions of nursing unit designs under a holistic framework encompassing the national and organizational culture of healthcare. It provides a comprehensive comparison between the U.S. and Chinese nursing unit typologies with quantitative metrics through space syntax analysis.

Dr. Cai's current research focus is using a performance-driven and evidence-based design approach to analyze the relationship between culture, human behavior, and the physical environment, especially in healthcare settings. Her research activities include conducting post-occupancy evaluations (POE) on healthcare facilities and other buildings.

She proposes that rigorous analytical tools including Space Syntax Analysis and Discrete Event Simulation can link the physical environment with human behavior and organizational performance with quantifiable metrics. The goal is to use the knowledge from POE and analysis on existing design practices to inform future design recommendations and guidelines.

She has both presented at several international conferences and published several papers in peer-reviewed journals on the relationship between culture, human behavior and physical environment. In 2011, the International Academy of Design and Health recognized her with the prestigious International Academy Award in Research for her work in linking spatial configurations of nursing units with communication and coordination among care givers.
Education
—
Georgia Institute of Technology, 2012
Architecture, National University of Singapore, 2005, Singapore
with highest honor, Southeast University, 2002, China
Research
—
Research interests:
Cultural impacts on healthcare design
Chinese hospital design
Evidence-based Design