Our Mission
The Center for East Asian Studies at the University of Kansas is the major academic hub and premiere outreach network in the Great Plains region, disseminating knowledge about East Asian languages and cultures and building global competencies in the 21st century.
25+
DEPARTMENTS AND PROFESSIONAL SCHOOLS
$2.1+M
TITLE VI FUNDING (2022-26)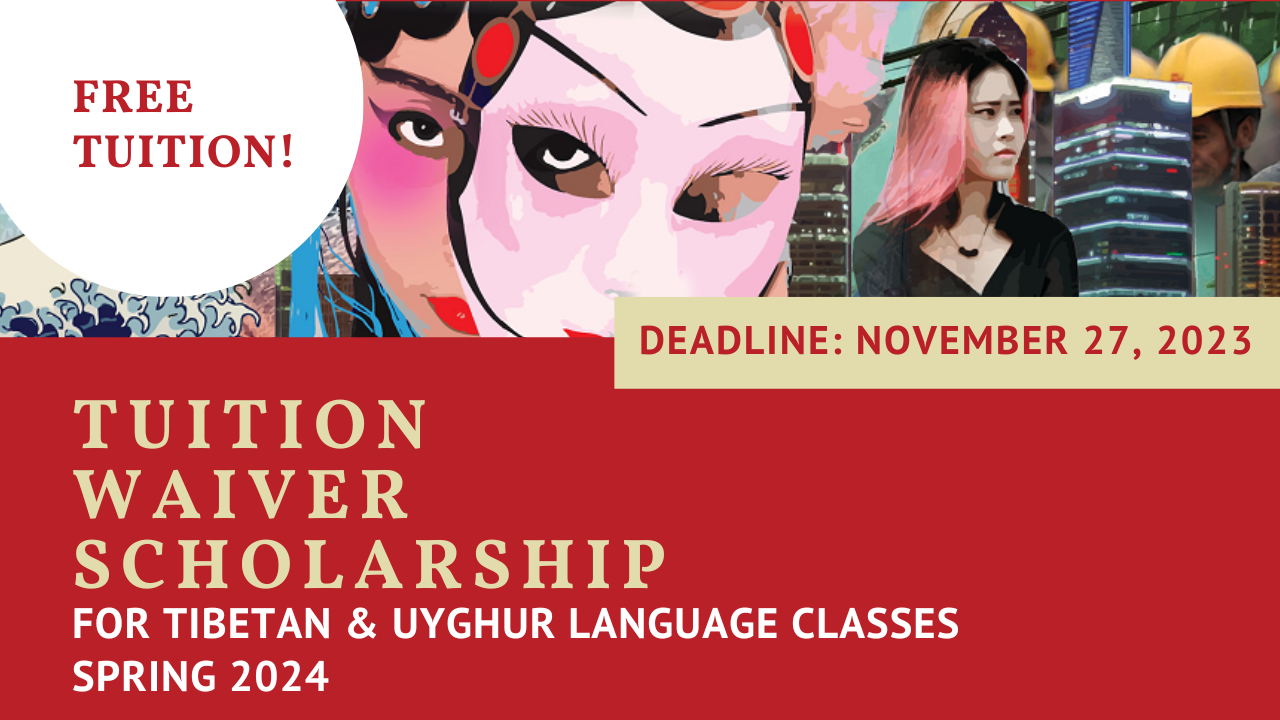 Tuition Waiver Scholarship
This scholarship provides FREE TUITION for select Tibetan and Uyghur language courses to ANYONE, including non-KU students, interested in learning these languages.
CHINA Town Hall: "Chinese in America"
Watch our local CHINA Town Hall featuring Steven Liao (Assistant Professor of Political Science at University of California, Riverside) and Madelyn Ross (President, U.S.-China Education Trust).
---
---
---
Latest News
CEAS Director Akiko Takeyama talks with New Books Network about her recently published, "Involuntary Consent:The Illusion of Choice in Japan's Adult Video Industry."
The University of Kansas Center for East Asian Studies will host environmental activist and writer Aileen Mioko Smith for a series of private and public events next week, including a film screening and artis