Hyunjin Seo
---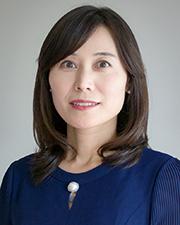 Associate Dean for Research & Faculty Development
Professor
Oscar Stauffer Professor of Journalism
SCHOOL OF JOURNALISM & MASS COMMUNICATIONS
Contact Info
Stauffer-Flint Hall, room #116

---
Biography
—
Hyunjin Seo (pronounced: hen-jin suh) is an associate professor and Docking Faculty Scholar in the William Allen School of Journalism and Mass Communications at the University of Kansas as well as founding director of the KU Center for Digital Inclusion. She is also a faculty associate at the Berkman Klein Center for Internet & Society, Harvard University where she was a resident fellow from fall 2018 to summer 2019.

Her research examines how social collaborative networks, facilitated by digital communication technologies, mobilize movements to address social problems. She strives to inform organizations and policies by working closely with community members, policymakers and activists through her research. For example, she leads a National Science Foundation-funded program offering evidence-based technology education to women who were formerly incarcerated and are now restarting their lives outside the criminal justice system. Her research team has recently completed a two-year education program supporting low-income older adults' digital learning about online information assessment and privacy. Seo's research on teens' use of social media and collective action, funded by the Ewing Marion Kauffman Foundation and the Greater Kansas City Community Foundation, helped Kansas City reshape its youth programs to better meet area youth's needs.


Her research has received top paper awards at leading international conferences and has been published in top-tier journals such as Journal of Communication and New Media & Society. In 2013, she was named a Docking Faculty Scholar, an award given by the University of Kansas to a faculty member who has "distinguished themselves early through exceptional research and teaching." In January 2014, the Association for Education in Journalism and Mass Communication named her an Emerging Scholar in recognition of my research on social media and social change. Seo received her Ph.D. in mass communications from Syracuse University in 2010 where her dissertation was awarded the all-university Doctoral Prize.



Seo teaches courses on social media, research methods and strategic campaigns. Her "excellence and innovation in teaching" earned her a Promising Professor Award from AEJMC's Mass Communication and Society Division in 2013. Critical and analytical thinking and independent learning are at the core of her teaching, as she believes these are important tools students will require in whatever profession they pursue in an increasingly complex world. She strives to help students build reasoning abilities and spark their imagination. And her classes combine theoretical and hands-on approaches to issues by enabling students to work with real-world clients. Most of all, she is excited about the idea of potentially helping students realize their dreams.



Seo's research and teaching are influenced by her professional experience in journalism and strategic communication in South Korea and the United States. Prior to her graduate studies in the United States, Seo was a foreign affairs correspondent for South Korean and international media outlets. During that time, she traveled extensively to cover major international events including six-party talks on North Korea's nuclear issues and gatherings of world leaders such as the United Nations and Asia-Pacific Economic Cooperation summit talks. She has also consulted to U.S. and Korea-based nongovernmental organizations regarding their social media strategies and relations with international press.
Research
—
Research interests:
Digital media
International communication
Civil engagements
South Korean and East Asian media