Vickie F. Doll
---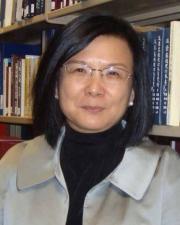 Emerita Librarian for China and Korea Studies
KU LIBRARIES
Contact Info
Watson Library, room #519

---
Biography
—
Area of responsibilities: China, Taiwan, North and South Korea, and East Asia studies

Vickie provides leadership for China studies librarianship locally and nationally as the China studies librarian at the University of Kansas Libraries. She also provides research consultation, collection development and library instruction for China, Korea, and East Asia studies at KU and community outreach for these countries and regions. She serves as faculty liaison to academic departments and area study centers for collection, instruction, and scholarly communication and engages in research and professional service.

She has been serving on the Advisory Board of the Center for East Asian Studies at KU. She has been a member of the China and Inner Asia Council of the Association for Asian Studies, a member of the Executive Board of the Council on East Asian Libraries (CEAL), Chair of the CEAL Statistics Committee, CEAL Member-at-large, and a member in CEAL Committee on Chinese Materials. She held several positions in the Chinese American Librarians Association and is also a member of the Society for Chinese Studies Librarians.
Education
—
Special Studies (Computer Graphics and Computer Aided Design of Chinese Characters), University of Kansas, Lawrence, KS
Research
—
Professional and research interests include North America East Asian library collections assessments, Chinese electronic resource development, and the modern Chinese history.
Research interests:
Assessments of North America East Asian library collections
Chinese electronic resource development and affordability
Information literacy for East Asian studies language students
Teaching
—
East Asian studies information literacy and research skills for ancient and contemporary China, classical Chinese language and literature, culture, history, art history, Korean studies, East Asian information technology, citation tools working with East Asian scripts.