Yan Li
---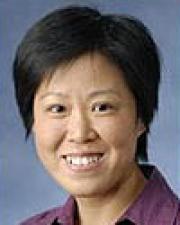 Associate Professor
Chinese Language Coordinator
EAST ASIAN LANGUAGES & CULTURES
Biography
—
Yan Li studies Chinese linguistics and second language acquisition. She earned her B.A. and M. A. in Chinese linguistics from Peking University (1998, 2001) and a Ph.D. in second language acquisition from the University of Southern California (2008).
She taught Chinese to American students at Princeton in Beijing, an intensive summer Chinese program provided by Princeton University at Beijing normal university, during the summers of 1999 and 2000. She also taught at the Middlebury College Chinese Language School for two summers (2006, 2007). While studying at the University of Southern California for her Ph.D., she taught Chinese at different levels as an assistant lecturer.
She has examined the role of first language in second language acquisition and how second language learners overcome the interferences of their first language. Her most recent publication is an article titled, "An Empirical Study on the Production of Dou: Is Native Like Performance Attainable?" (in Journal of Chinese Language Teaching, 2013,10(3), 121 – 162).
One of her current research investigates the acquisition of Chinese aspect marker "-le" by English-speaking L2 Chinese learners.
Research
—
Research interests:
Chinese linguistics
Second language acquisition
Acquisition and instruction of Chinese