Eric Rath
---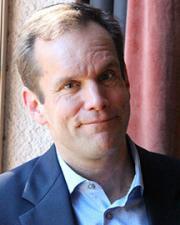 Biography
—
As a historian, I am interested in how groups, institutions, and governments attempt to designate normative practices by appealing to what is identified as "tradition," the dynamic array of customs, familial claims, rituals, and artifacts, which are created, repurposed and displayed in exercises of power by professions and to serve the ideology of the state. Scholars have viewed "tradition" as a product of the rise of the modern nation. However, my training as a historian of premodern Japan enables me to investigate in the longue durée how the invention of tradition is part of a longer historical strategy in the construction of authority. My research documents the development of arts, ideas, and customs synonymous with national culture today and I endeavor to restore contingency, change, conflict, and heterogeneity into these otherwise hegemonic narratives of "tradition." I am currently writing a book on the history of food in Japan and the chapter on medieval culture for the New Cambridge History of Japan.
Research
—
Research interests:
Pre-modern Japanese culture
East Asian culinary heritage and dietary culture
Teaching
—
I teach courses in premodern Japanese history and Japanese dietary cultures including "History of Sushi" and "Beer, Sake, and Tea: Beverages in Japanese History."