Ketty Wong
---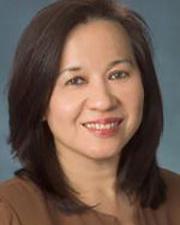 Associate Professor
SCHOOL OF MUSIC
Biography
—
Ketty Wong-Cruz joined the KU faculty in August 2006, having taught previously at the University of Texas at Austin and in her home country Ecuador. She received a Master's and Ph. degree in ethnomusicology from the University of Texas at Austin, and a Master's degree from the Moscow Conservatory P. I. Chaikovsky. She is a member of Ecuador's National Academy of History. Her research interests focus on Latin American art, folk, and traditional music, nationalisms, identity, migration, globalization, and ballroom dancing in China. Prof. Wong-Cruz is the author of Whose National Music? Identity, Mestizaje and Migration (2012) and Luis Humberto Salgado: Un Quijote de la Música (2004). The Spanish version of her book Whose National Music? received the Casa de las Americas Musicology Award (2010) and was published in Havana in 2012. The English version also received the Latin American Studies Association, Ecuadorian Studies Section Publication Award in 2013. She has written articles and reviews for Die Musik in Geschichte und Gegenwart, The Encyclopedia of Popular Music of the World, Latin American Music Review, Worlds of Music, Boletín Música de la Casa de las Américas (Havana), Cuadernos de Nación (Bogotá), Revista Ecuador Debate (Quito), and the Virtual Library of the Banco Central del Ecuador. She was the Assistant Editor of the Latin American Music Review (1997-1999). She has been the recipient of numerous awards, including the Fulbright U.S. Senior Scholar Grant and scholarships from the Fulbright Commission in Ecuador, the ex-USSR government, the Delta Kappa Gamma International Fellowship, the Dean's Graduate Fellowship of the College of Fine Arts, and the Cullen Continuing Fellowship from the University of Texas at Austin.
Research
—
I conduct research and publish books and scholarly articles on Latin American music and ethnomusicology topics in both English and Spanish. I present conferences and papers on topics related to race, ethnicity, identity, and social classes in Latin America, especially in Ecuador. My new research projects examine westernization and globalization in 20th- and 21st-century China, and the symphonic work of Ecuadorian composer Luis Humberto Salgado.
Research interests:
Latin American and Ecuadorian art and popular music
Identity and nationalism
Ballroom dancing in China
Teaching
—
I teach five courses (2+3) in the academic year for major and non-major students. Music in World Cultures (MUSC 560), Latin American Music (MUSC 305), and Music in East Asia (MUSC 308), and six 5-week online graduate review courses on music history on a regular basis. I also teach a graduate seminar and upper-division courses on specific topics, such as Introduction to Ethnomusicology, Song and Symphony in 19th-century Russian music, and courses examining the intersection of music with identity, nationalism, and globalization. Students interested in particular topics, or preparing for the comprehensive examinations, can take independent studies with me. I am also a thesis advisor and a member of Ph.D., DMA, and MM committees.