Raj Bhala
---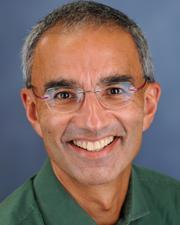 Brenneisen Distinguished Professor
SCHOOL OF LAW
Biography
—
Dr. Bhala is the inaugural Leo. S. Brenneisen Distinguished Professor (2017-present) at the University of Kansas School of Law, a university-level chairs, the highest accolade for scholarship and research in Kansas. He has also served as KU's Associate Dean for International and Comparative Law (2011-2017).
Raj practiced at the Federal Reserve Bank of New York, where he twice won the President's Award for Excellence, thanks to his service as a delegate to the United Nations Conference on International Trade Law. He is Senior Advisor to Dentons U.S. LLP, the world's largest law firm, focusing on international and comparative legal matters.
Raj is author of one of the world's leading textbooks in international trade law, International Trade Law: An Interdisciplinary, Non-Western Textbook, and the first treatise on GATT in nearly 50 years, Modern GATT Law. He is the first non-Muslim American scholar to write a textbook on Islamic Law, Understanding Islamic Law (Shar?'a). His newest book is on the Trans Pacific Partnership, TPP Objectively, and he is working on one on India, Business Law of Modern India.
"On Point" is his monthly column published by BloombergQuint (India).
Research
—
Research interests:
International trade regulation
Islamic law
Trans-Pacific Partnership Agreement
China-US trade war
Indian trade law and policy